May 11, 2022 - 12:23 pm - Posted in
News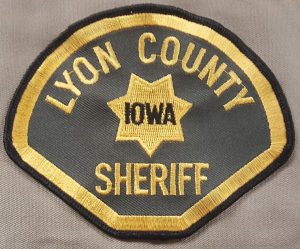 Larchwood, Iowa — A Sioux Falls man was jailed Tuesday as the result of a burglary near Larchwood.
According to the Lyon County Sheriff's Office, about 2:20 Tuesday morning, deputies were called to a burglary in progress at a residence northwest of Larchwood. But deputies say the burglar had fled the scene upon law enforcement's arrival.
Authorities say that at approximately 10:15 AM Tuesday the suspect was seen near the residence walking.  Law enforcement was able to make contact with the suspect and after a brief investigation, arrested 41-year-old Ricky Lee Blekestad, of Sioux Falls, for Burglary in the 3rd degree, a Class D Felony, Theft in the 3rd Degree, an aggravated misdemeanor, Possession of Burglar tools, an aggravated misdemeanor, Possession of a controlled substance – methamphetamine, a serious misdemeanor, Possession of drug paraphernalia, a simple misdemeanor, and trespassing, a simple misdemeanor.
The Lyon County Sheriff's Office was assisted by the Iowa Department of Criminal Investigation.
According to online court records, a Preliminary Hearing in the case is set for 2:00 pm on Friday, May 20th, in Lyon County Magistrate Court.
This entry was posted on Wednesday, May 11th, 2022 at 12:23 pm and is filed under News. You can follow any responses to this entry through the RSS 2.0 feed. Both comments and pings are currently closed.