May 13, 2022 - 12:09 pm - Posted in
News
Northwest Iowa — It looked like a scene out of the 1930's dust bowl late Thursday afternoon when a dust storm blew through northwest Iowa.
The intense dust storm caused a temporary black out due to the amount of dust in the air. The word to describe this weather phenomenon was first used in the United States in 1972.
That's National Weather Service Meteorologist Allan Curtis. Fifty years ago, Arizona scientists began using the word to describe the dust storms that swept through the Phoenix area. The National Weather Service uses the term, but Curtis says most Iowans probably haven't heard it because haboobs are most common in dry, arid regions in the southwest U.S. and western plains.
Here in northwest Iowa, Thursday's haboob, along with the high winds it produced, caused downed power lines, downed trees and a black cloud of dirt to blow across the countryside.
At the height of the haboob, the National Weather Service says wind gusts were clocked at between 60 and 80 miles per hour, with a 69-mile-per-hour gust reported at the Sheldon airport.
The high winds caused the closure of Highway 75 from A52 in Lyon County south to 290th Street in Sioux County, after a strong gust flipped a semi onto its side on Highway 75. Troopers say the 2006 Freightliner semi sustained $75,000 in damage in the incident, but the say the driver, 38-year-old Dean Van Voorst, of Le Mars, escaped injury.
Here are some photos of the haboob coming into Sheldon from the southwest. (KIWA listener submitted photos)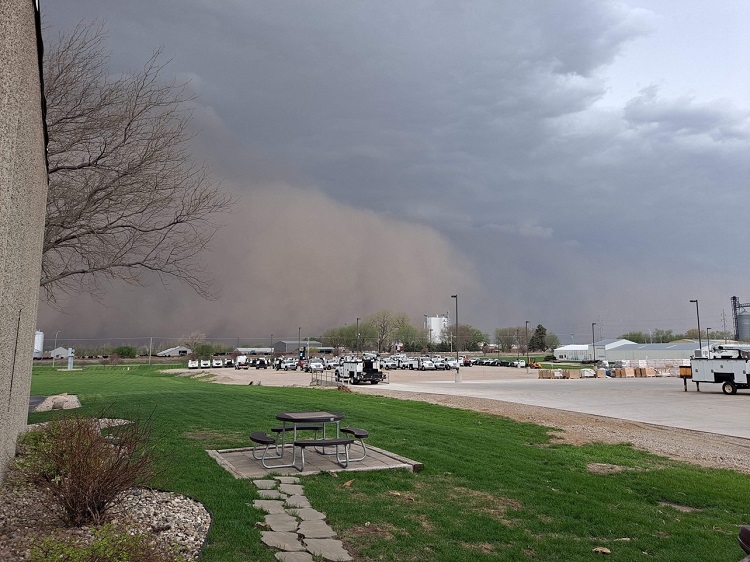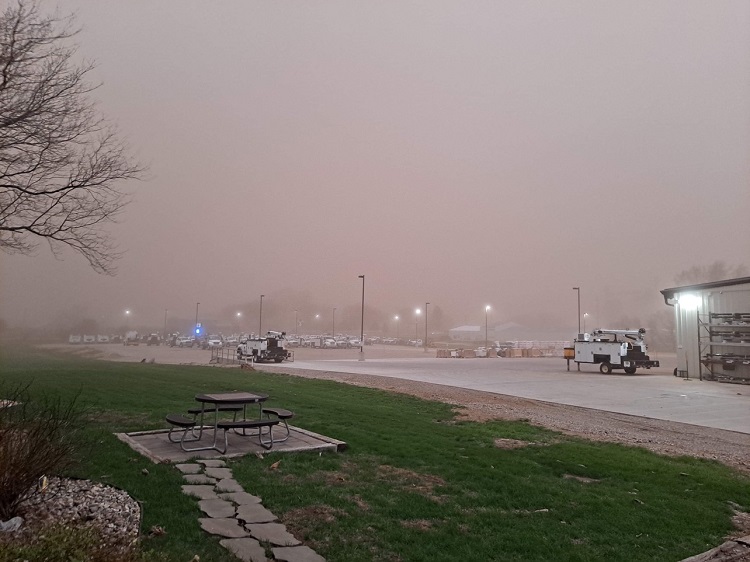 Photos below show the toppled semi near Hull. (Photos courtesy Sioux County Sheriff's Office)
This entry was posted on Friday, May 13th, 2022 at 12:09 pm and is filed under News. You can follow any responses to this entry through the RSS 2.0 feed. Both comments and pings are currently closed.