January 27, 2023 - 5:22 pm - Posted in
News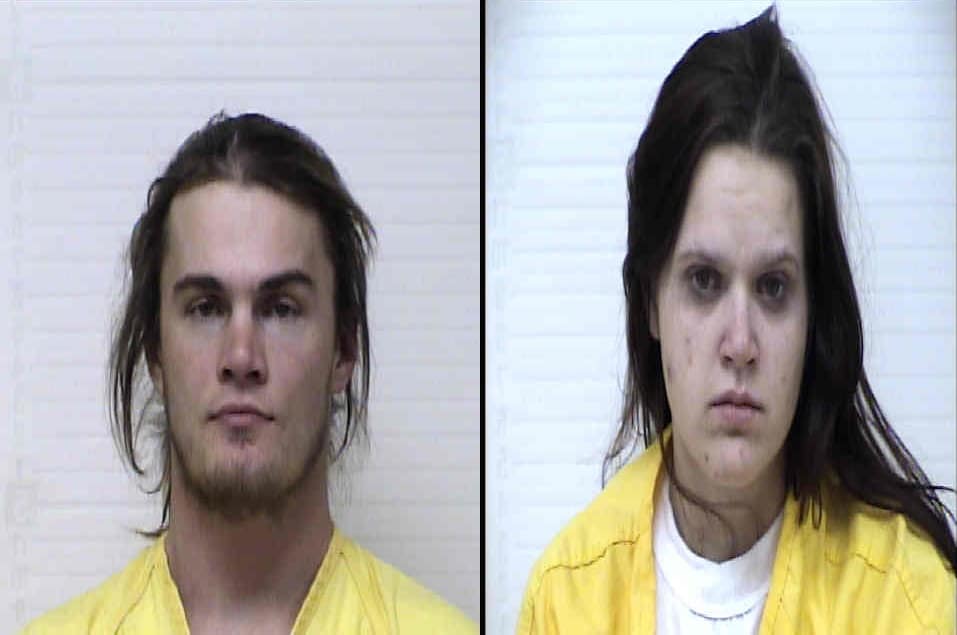 Inwood, Iowa — An Inwood pair has been arrested on burglary charges after a search warrant was carried out.
According to a criminal complaint filed with the Lyon County Clerk of Court's Office by the county sheriff's office, 33-year-old Eric Tilstra and 29-year-old Jacy Steiner, both of Inwood are accused of burglarizing an Inwood business. They were arrested on Wednesday, January 25th.
The complaint alleges that the pair forced entry into Sew-N-More in Inwood with the intent to commit theft. It accuses them of stealing consignment items as well as the camera that allegedly captured video of them and alerted the business owner. The deputy says a search warrant was carried out at Tilstra's home and some of the items that were taken and the camera were located there. The deputy goes on to say that during the execution of the search warrant, marijuana and methamphetamine smoking devices were found. It also alleges that Tilstra drove a Polaris Ranger from his home to the victim's business on a public roadway while his license was barred and suspended.
Both Tilstra and Steiner were charged with Third-Degree Burglary, a class D felony. In addition, Tilstra also faces misdemeanor charges of possession of a controlled substance and driving while barred.
If convicted of the felony burglary offenses, Tilstra and Steiner could face up to five years in prison.
Both face a preliminary hearing on Friday, February 3rd, 2023.
This entry was posted on Friday, January 27th, 2023 at 5:22 pm and is filed under News. You can follow any responses to this entry through the RSS 2.0 feed. Both comments and pings are currently closed.